6
Impactful
Retreat Activities
Do you groan when you hear the words "team building"?
To create and maintain a cohesive and focused team, it's common to hold a company retreat. But too often, retreats are a boondoggle, sometimes they become a one way dialogue from senior leaders and all too often they are forged together at the very last minute. Any one of these scenarios will lead to a lack of engagement and boredom among participants.
To ensure teamwork and ROI(P), return on improved performance, during company retreats, it is priceless to include activities that are engaging and designed to build deeper connection.
Allow people to interact with one another in places and spaces other than meeting rooms! This helps team members get to know each other in meaningful ways and encourages collaboration and trust.
Activities like these can help employees learn more about each other and work better together.
Some of the benefits of including engaging activities in your company retreat include:
Employees will learn more about each other.
Employees will work together more effectively.
Employees will have fun and relax.
The retreat may inspire new ideas and solutions.

It's a great way to build camaraderie among employees.

It can help employees bond with their managers and coworkers.
The retreat will create memories that employees will talk about long after it's over.
It can improve morale in the workplace.
Retreats are a great way to show appreciation for your employees' dedication and hard work.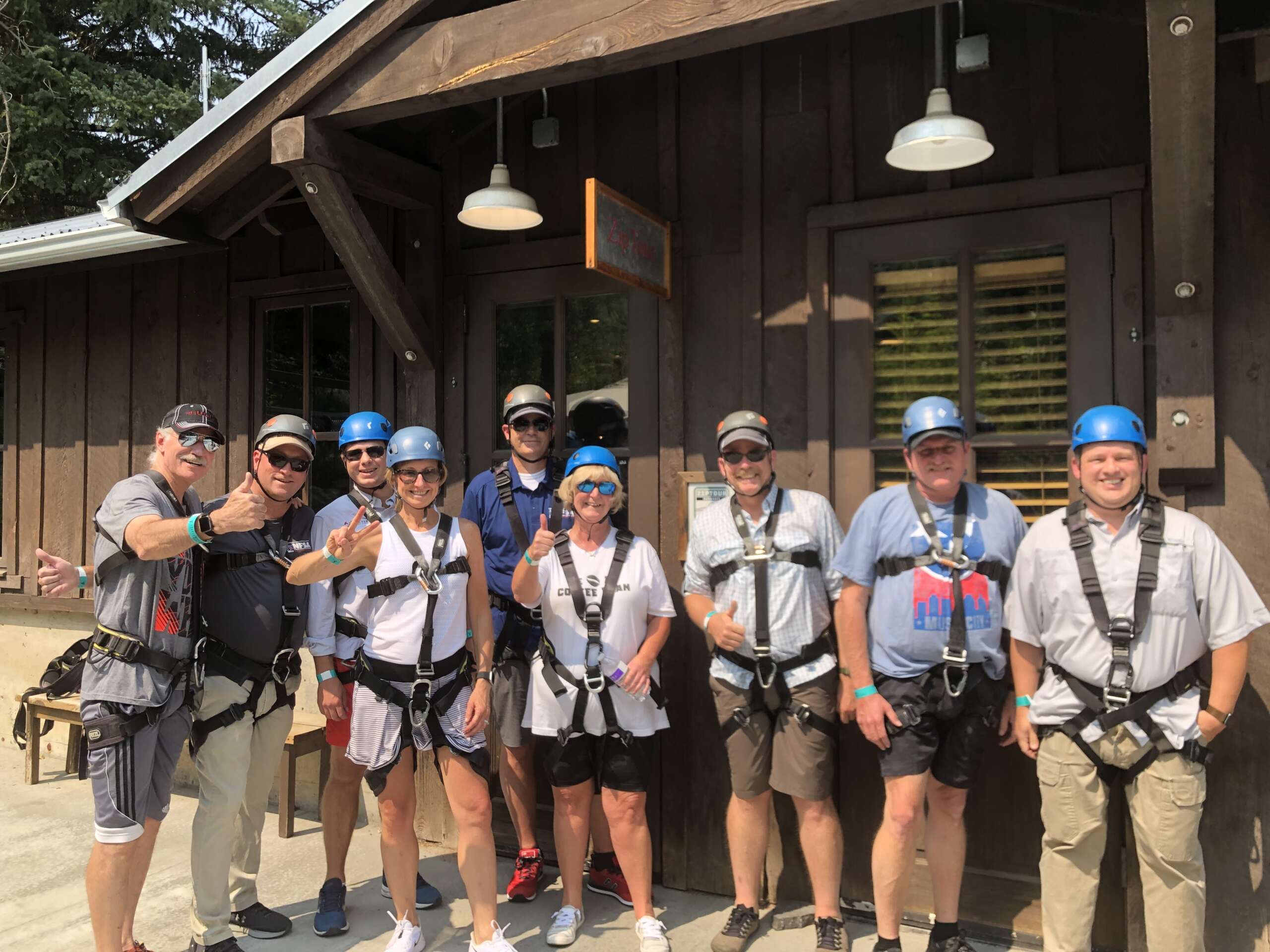 Ready to jump in? Here are 6 ideas that will be sure to impact your next retreat in a positive way.
1.Get-To-Know-You Icebreaker
Blow up a beach ball and write a bunch of questions in it. Decide whether you want them to be off-the-wall or relevant and thought-provoking. Toss the ball around the room enough so everyone get a couple of turns.
When someone catches the ball they can introduce themselves and their job. Then, have them answer the question closest to their index finger on the ball.
2. Fictitious Competitor
This could be done either before or during the retreat or both.
Break your team up into groups. Ask them to create a formidable fictional competitor that could threaten the success of your company in 24 months.
Who runs this company?
How do they operate?
What's their culture like?
Who do they hire and how?
How do they serve customers?
What makes them so scary?
Then, create new groups and ask each of them to come up with 3-5 success strategies to be better than the fictitious company.
From burgers and pizza to salsa and barbeque sauce, friendly competition reveals how people work together and who needs what to flourish.
Any activity you walk away from where you learn more about others and what they need to thrive is a win for the business as well as the participant.
A corollary to this is taking everyone to a cooking class.
4. Community Project
When you bring people together to serve the community you create a feeling of teamwork, humility, goodwill, and significance. People feel good about doing good.
Many years ago the marketing team at Southwest Airlines went into several inner city areas to paint out graffiti. Plastered with paint from head to toe, they laughed, told stories, interacted with community officials, and had a blast together.
5. Wine, Bourbon, Beer Tasting
Figure out which one would be most attractive to your group, then set up a tasting that is truly educational.
If your group is sophisticated, break people into small groups and do a blind tasting. Make it a fun competition to guess the varietal and country of origin of the wine.
6. Sporting Event or Concert
Taking your team to a sporting event or concert where they can simply be together being entertained and sharing a memory can be a great bonding experience.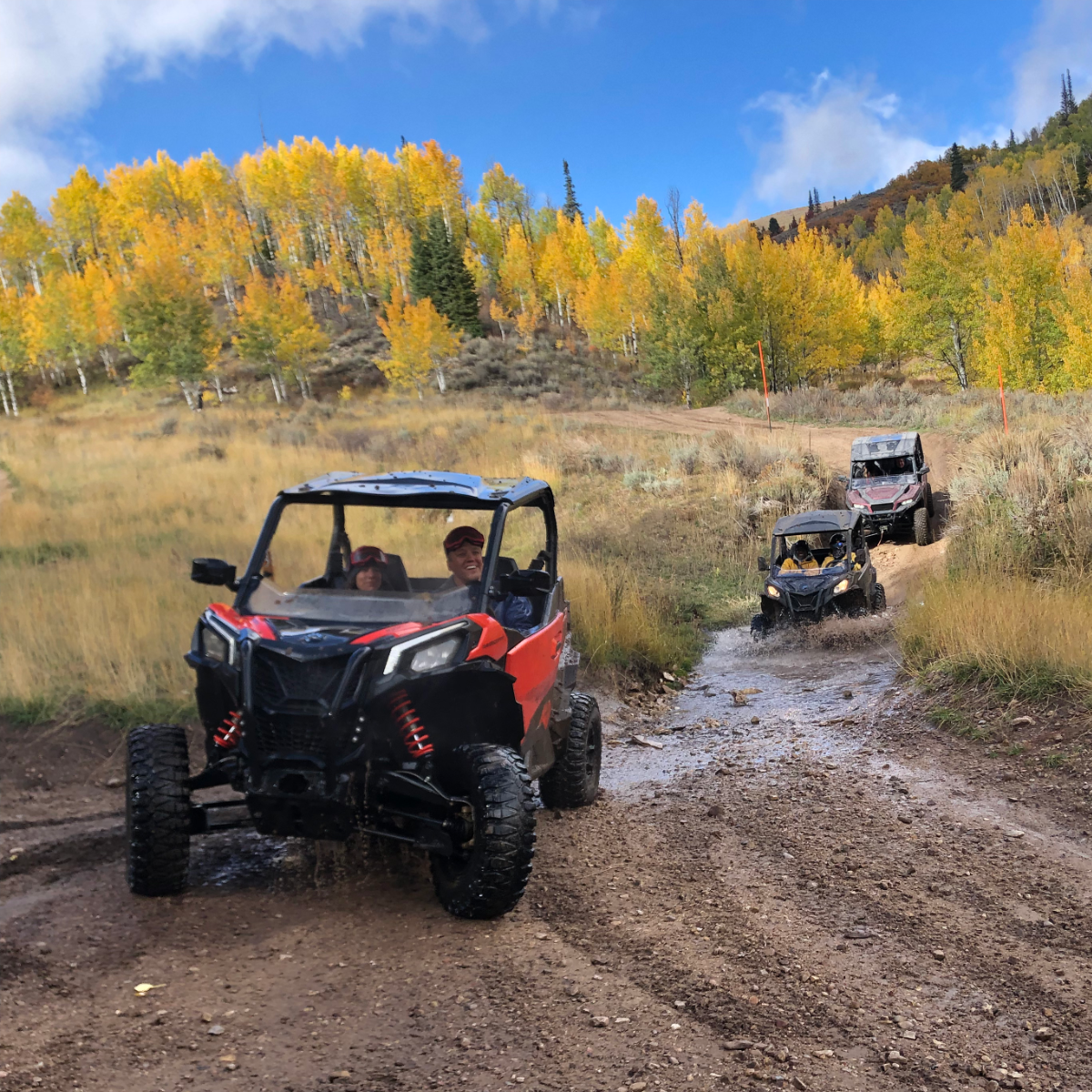 Depending on where your retreat is located, there may be plenty of outdoor activities to choose from too. We hold our retreats at the Sundance Resort at the foot of the majestic Mount Timpanogos. This gives our retreat attendees access to hiking, kayaking, skiing, ATVs, and dozens of other outdoor adventures! Want to learn more? Dive in to all the exciting adventure activities the mountain has to offer.
Engaging retreats can lead to improved communication and collaboration within the team, which can ultimately benefit the business as a whole. So don't forget to add some excitement to your next company retreat!
"Every one of the adventures contributed to the betterment of our organization."
-Shane Ray, President, NFSA
Host Your Next Retreat with The Freibergs
There's no better place to hold your next retreat than with The Freibergs in Sundance, UT. Sundance has everything people need to get away from the hustle and bustle of work and life as usual.
Team & Leadership Retreats:
If your team is starting to feel a bit stagnant, distracted or distant, it's time to consider an off-site retreat.
Couples Retreats:
If your relationship could use a re-charge, join us for a couples retreat designed to enrich your relationship.
The mountains plus the structure of our retreats create a powerful experience for teams and couples alike.
Don't wait – contact us today and start planning your next retreat!