Why Does Your Job Matter?
Ask This Question to Find Out…
Mehran Assadi, President, Chairman & CEO, National Life Group
"Our values are the pillars that support everything we do."
Does your company have a set of carefully word-smithed values that are documented on the website, framed and matted in the lobby and summarized on the back of your employee badge? Most companies do.
Yet, less than 10% of companies have operationalized their values into a set of clearly defined behaviors that can be observed and measured. And less than 23% of people in organizations believe they can apply those corporate values to the work they do every day! We think that's problematic because at the end of the day, we all want to know that our contributions made a difference. Think about it, everything from where, how and when we work has shifted, so now is the perfect time to go "back to basics" and remind ourselves of WHY our contributions matter.
And since values are the boundaries, the guiding principles influencing our behaviors, choices and decisions at work and in life, it might be time to do a refresher on your corporate values.
Here is a "stand out"example to borrow from.
Our long-term client, National Life Group, is one of the fastest-growing insurance companies in the country, a company we also wrote about in CAUSE! Strategies for Standing Out in a Sea of Sameness. They recently hosted over 1,000 team members for a ZOOM "Back to Basics" virtual workshop where Jackie and the CEO, Mehran Assadi, worked together to remind people of their Values, Mission, Vision and CAUSE. The event was a huge success.
The goal was to create a direct line of sight from each person's individual contribution to
the final impact on the customer.
During the workshop, we shared 3 very moving customer testimonials that reminded everyone of the importance of their work. We also reminded people of the 3 values they aspire to every day:
Do Good is about engaging and connecting with a servant leader's heart.
Be Good is about living their servant leadership tenets to achieve high-performance standards.
And Make Good is about delivering on their promises and bringing peace of mind to their customers.
Following the customer testimonials, everyone answered this question: "My job matters because…." Their shared responses produced a collective engagement boost and served as a huge reminder of the importance of living their values to enrich the lives of each other and their customers.
National Life knows the value of going back to basics and defining their values because they have been democratizing assurance for middle America and beyond for 172 years. They have delivered on their promises through the Civil War, the great flu epidemic of 1918, the Great Depression, two World Wars, the Great Recession and now the 2020 pandemic. Their business is increasing as they serve customers wanting to protect their families in this unprecedented health crisis. People all over America are reaching out to National Life to secure policies that will protect them from life unexpected.
Carved into the Vermont stone that supports the third floor of their corporate offices, is National Life's commitment and promise to their values, their people and their policyholders.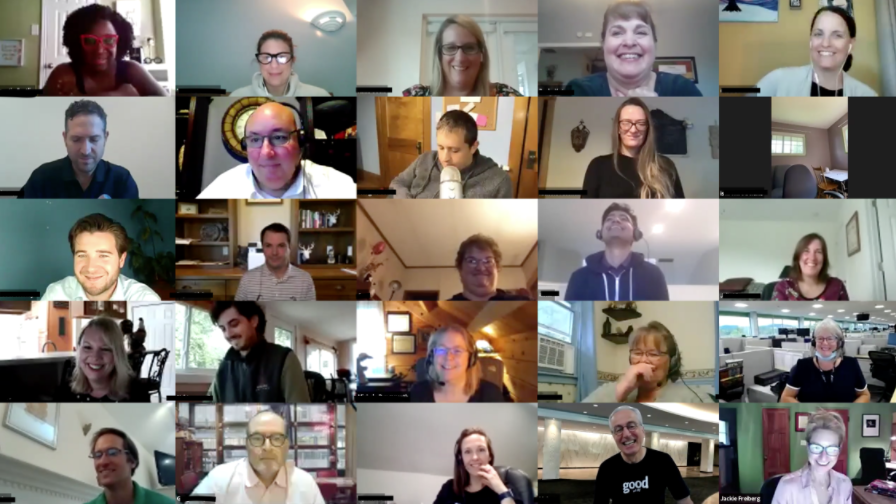 What can you do?
Revisit your values; are they defined and operationalized?
Start collecting client testimonials.
Ask people to answer this questions, "My job matters because…"
Host a virtual Back to Basics workshop and facilitate group discussions on bringing meaning and purpose to life to grow engagement.